For All Of Your Flat Clearance Needs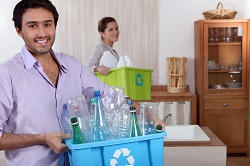 We at London Junk Removal have worked tirelessly for many years to develop and maintain our reputation as the most affordable, most efficient, and most professional flat clearance service in the entire of the city of London. We understand that when you live in a flat, your rubbish and waste removal jobs may seem like a harder job than for those that live in houses. But when you come to us, the work is no different,
we will handle everything so that you don't have to.
Just one phone call to
020 3795 6961
is all it takes, we will offer you a free consultation and the best service in the capital!

The Benefits of Using Our Service

• Seven days a week service, with no increased prices for weekend and bank holiday work
• Highly trained staff who are professional, friendly, and dedicated to the work we do
• Work done at your pace, same day service available on request
• Lowest price guarantee, we constantly compare with our competition to ensure that you are always getting your work for the best price in London
• All household waste disposed of, including junk removal, electrical appliances, furniture disposal and much, much more!
• Experts always on hand to offer advice and consultations by phone

Work Completed from Start to Finish

Whether your flat is on the bottom floor or the top floor, you can expect exactly the same service from us. You may think that we expect you to prepare for our arrival, collect all of your waste together etc. But we don't think we can offer a flat clearance service if we expect you to do half the job for us! We will take the job on from beginning to end, we will collect all of your domestic waste, remove it (up or down as many stairs as is necessary), transport it and dispose of it. We are proud of offering a full property clearance service and we want you to reap all of the benefits of the services we provide.

We Have Worked Hard for Our Reputation
Most of our clients are either repeat customers, or have been recommended our service by those who are.
We are proud of the reputation we have developed in London
for our quality household rubbish removal service and we work hard every single day to make sure we maintain that reputation and our place at the top. No job is too small or too large for London Junk Removal. Whether you are getting rid of everything you own in order to start afresh, or there are just a few things lying around that you still haven't quite got round to getting rid of, we approach every house clearance job with the same enthusiasm and professionalism.

You'll Never Need Another Service
Our flat clearance service offers you everything you could possibly want. From disposal of your domestic waste, to value for money, professionalism, a swift completion of your work, and peace of mind. You will never need to call any number but
020 3795 6961
for any and all of your property clearance needs.
We have years of experience, and we can advise you on the right service for you if you are unsure.
For a complete job from start to finish with no stress and no issues, call
020 3795 6961
today to talk to an expert, get a free consultation, and take the first step to clearing out all of that household waste you have been putting off for so long!