Garage Clearance at Its Finest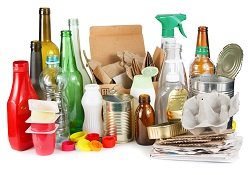 London Junk Removal have been providing the best garage rubbish removal service in London for many years, and we can bring our trusted and well renowned service to you.
We are famed for the quality of our service, for our professionalism, and for our value for money.
Whether you are clearing your garage out to take on a new project, need to remove the mess in your garage left by the previous owners of your new house, or the clutter has just got a little out of hand, we are here to help you. Call
020 3795 6961
today to talk to an expert and receive a free consultation and quote.

No Job Too Small, no Job Too Large

There is no job we will not tackle, if you think your job is too little and we wouldn't bother with it, think again. If you think you have too much clutter in your garage and you may be overwhelmed, well, think again! We take on every job, regardless of size, with the same passion and dedication that we bring to every other. Our highly skilled staff have all undergone extensive training to ensure that they can provide you with the very best job possible, regardless of your necessity. We are the best in London when it comes to garage clearance and we would love the opportunity to show you why!

Services Provided

We provide a variety of services to those in need of help with garage clearance. These include:

• Garage waste removal
• Furniture clearance
• Electrical waste removal
• Junk removal

And Many, Many More.

Our service also comes with a variety of perks and benefits for new and existing customers, including:
• Seven day service
• No extra charge for weekend or bank holiday work
• Same day service available
• Discounts for repeat customers
• Friendly, professional staff
• Clearance, removal, transportation and disposal all handled by us
• Free quotes and consultations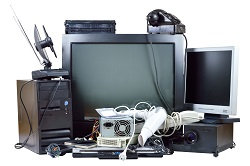 • Best price guaranteed, we compare our prices with our competitors so that you don't have to call around everybody before making a choice
• Years of experience

Work Completed at Your Own Pace
Whether you require a same day service, or you would rather prefer we work to your pace around your busy schedule, we are more than happy to oblige. We are constantly in demand, but we always make sure we can make time for new or existing customers who have garage clearance needs.
Garage junk disposal is a competitive market, we have worked hard to build the reputation we have
, and we work even harder to maintain it, so whatever your needs, call
020 3795 6961
today and we will make sure we provide you with the best service in London, every single time you call.

What Do You Need to Do?
Nothing, just call us! You may think that we would ask you to prepare your garage for our arrival, collect all your junk together and prepare it for removal and disposal, maybe we'll even get you to help us carry some stuff out to our vehicles? No chance!
We offer you a full garage junk removal service and a full service is what we will provide.
You don't need to do anything before we turn up, we will take care of every bit of the job, as far as we are concerned, that is what you are employing us to do. So don't leave your garage in that state for any longer, call us on
020 3795 6961
today and we will have your garage looking good as new and ready for you to use in not time!