The Best In The Garden Waste Disposal Business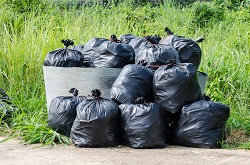 Every year when summer comes round, you look out at your garden and think that this will be the year that you sort everything out. Take down that rickety old shed, pull up all of your weeds, replace that broken patio and make your garden the paradise for you and your family that you know it can be. The plan is all well and good, but what about the mess?
London Junk Removal provide the best garden waste clearance service
in the whole of London, guaranteed! We are here for all of your garden waste disposal needs, and we offer value for money that you won't find anywhere else. Just call
020 3795 6961
today for a free consultation and you can find out for yourself!

What Can We Do?
The better question to ask would be what can't we do? As far as we are concerned garden clearance means one thing, if it is in your garden and you don't want it there, we will clear it! To us, it really is as simple as that.
We have been providing garden waste disposal services for many years
and have developed a strong reputation in London which we treasure. We are proud to have helped so many people in this fine city with their garden waste removal needs, and we will be equally proud to do the same for you! One phone call to
020 3795 6961
is all it takes to guarantee you are getting the best service in town.

Why Use Us?

We are proud to have many repeat customers, and many clients who come our way via recommendation from those who regularly use our service. The reasons people keep coming back to London Junk Removal are clear. Here are just some of the perks and benefits you will receive with our service:
• Lowest price guaranteed
• Seven day a week service
• No increased rates for weekends and bank holidays
• Extensively trained, passionate and dedicated staff
• No job too large or too small
• Free consultations and estimates
• Reduced rates and deals for repeat customers
• We work at your pace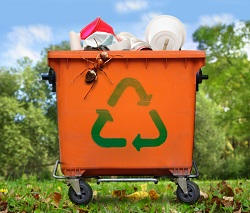 • Same day service available on request

We Are Never Too Busy for You

We are constantly in demand from customers new and old, but we will always make sure we have the time to provide you with the service you need. Whether you require a same day garden waste disposal service, or you need your garden clearance completed around your busy schedule, we are ready, willing and able to provide you with a service that is tailored to your needs. Whether its bracken, plants and weeds, the remnants of your garden furniture, patio or garden shed, or anything else that you may need removed from your garden, we are here to make sure it is done in a swift, efficient and professional manner.

Work Completed from Start to Finish
We don't expect you to do anything for us. Many services may ask you to prepare your garden for clearance, this does not make sense to us. We provide a full garden waste removal service, how could we do that if we asked you to help with the job you have employed us to do?
We will collect, clear, transport and dispose of all of your waste as part of the service we provide.
So don't waste any more time, for all of your garden waste collection needs, call us today on
020 3795 6961
to get a free consultation, and your garden will be clear and ready for you and your family to enjoy before you even know it!