Don't Put It Off Any Longer! Hire Our Waste Removal Experts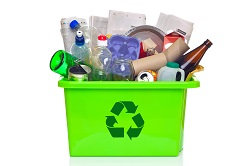 We are all guilty of it, you leave a couple of bags for another day, leave a small pile of rubbish to be dealt with when you have a moment. You think it'll be fine, but before you know it you're tripping over junk every time you try and leave your house! For all of your waste and rubbish disposal needs, just call London Junk Removal now on
020 3795 6961
and
we will clear your waste and your worries away!
We have many years of experience in waste removal and we have developed a reputation as the best in London. A reputation we work hard to maintain and improve every day.

We Do the Hard Work so You Don't Have to
We know how complicated it can be to sort your waste removal needs, so we try and take all of the complications out of it for you. We keep a very close eye on our competition, to ensure that
we are always offering you the best value for money for rubbish disposal services in London
, and that is a guarantee! We also won't ask you to do any of the work for us. Often you may be asked to prepare your house or your rubbish for collection, but not with us! We will handle everything, from collecting your rubbish, to removing it, to transportation and finally to disposal. We will expect nothing of you, all you have to do is make one phone call to
020 3795 6961
and we will handle the rest!

The Benefits of Our Service

There are reasons why nobody only uses our service once. We at London Junk Removal have many loyal customers who always come back to us for their waste removal needs, and it is for reasons such as these that they do:
• Highly skilled staff with extensive training
• No job too small or too large
• Reduced rates for repeat customers
• No extra charge for weekend or bank holiday work
• Experts on hand to offer free consultations and quotes by phone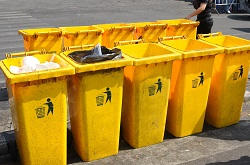 • Best prices in town guaranteed
• One price for all services, from waste collection to disposal

Recycling Service

Recycling is something we all want to do, but it can be very complicated, especially when you have a large amount of waste to sort through to work out what can be recycled and where it needs to go. We are happy to help you with this, all you have to do is put everything you think can be recycled in one place, and our waste collectors will sort through it all for you! We know how important the environment is to you, and it is equally important to us, that's why we make sure that everything that can be recycled, is recycled. We do our bit for the planet, and we'll happily do your bit as well!

We've Got You Covered
Whether you have a small pile that is a bit too much for you to handle, or you have a house full of junk that has just got too much, we are here to help you.
We have all of your rubbish removal needs covered
so you don't have to worry about any of it! Just make one phone call to
020 3795 6961
and one of our waste clearance experts will look after you, advise you, and arrange for our highly trained staff to be at your door at your earliest convenience, we can even offer a same day service if you'd like! One phone call, and your house will be looking clear of cutter and ready for you to relax in in no time!